Timberland Pro Hyperion Work Boots For Men
Product Name:
Timberland PRO
Brand:
Timberland
Material :
Leather & Vibram Sole
Feature:
Anti Fatigue Technology
Colors :
Black
Origin:
Imported
Purchase This Product on Amazon
Timberland PRO Hyperion Waterproof Work Boot Review

It's not always enough to have the toughest boots on the job site,
Because while they will keep you protected from outside damage, they'll be busy doing damage to your insole, your toe, and your entire foot without the right support.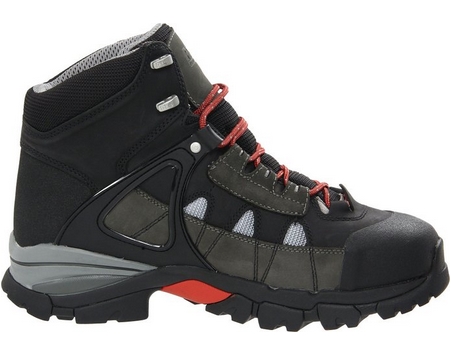 And that's just standing still; for jobs that require a lot of distance, like farm or road work, your feet can also get ripped up using bargain-basement boots.
While you're probably going to need a set of good steel toe boots just to meet safety requirements, you should also think ahead and find a pair that's both tough and comfortable.
Save yourself some heartache (and footache) by buying the right pair from the get-go; buy yourself a pair of Timberland PRO Hyperion Work Boots.
How Do They Feel?
Timberland has paid a lot of attention to not just how to protect your feet with the Hyperion line, but how to actually improve it and take some of the stress off your heels and lower back.
A few of the more important comfort features are:
Vibram Soles, designed by true mountaineering professionals to give you the best grip.
Timberland's exclusive Anti-Fatigue sole with contoured foot beds, a dynamic arch, and a respectable degree of shock absorption.
Anti-microbial treatment to stop smells in your boot soles.
Comfort guaranteed by trusted Timberland, so you'll always be a satisfied customer.
If your job has you walking, you'll feel the difference between the Hyperion series almost immediately.
But Can The Timberland Pro Hyperion Work Boots Take A Beating?
Naturally, as a pair of Timberland, these work boots are more than up to the task.
Rather than just being a comfortable boot, these Timberlands have a great list of strength features as well:
A waterproof leather body, designed to keep you dry.
A sole that's both water and oil resistant, so you don't slip on anything.
Metal eyelets that keep the upper from getting torn open.
An electrical hazard rating keeps you safe from open circuits.
Bottom line?
These shoes not only look cool and feel great, but they can also stand up to whatever you happen to throw at them.
What Do the Timberland PRO Work Boot Users Say?
These waterproof work boots for men, like the rest of the Timberland Pro line, have incredibly positive reviews.
Of course,
Among those, you've got a few of the same bells being rung, just because people have found something on this boot they really like.
The big one on the Timberland Pro Hyperion review is almost always comfort; reviewers love the fit, both on people who wear them for long stretches and people who wear them pretty much every day.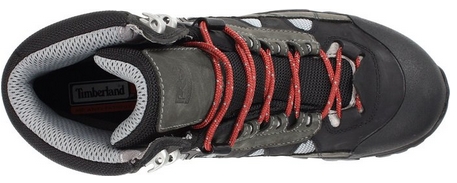 Because these men's waterproof work boots straddle the fence between a work boot and a hiking boot, it's not surprising that they get love from both camps; essentially, if you walk on your job, you'll notice the difference almost immediately.
Of course, no boot is perfect, and there are a few negative points that get brought up.
Aside from the regular complaints about getting the wrong size, negative reviews tend to focus on a particular problem with the rubber toe caps, this boot's substitution for a steel toe; when hit hard enough, they tend to distort and cause a bit of discomfort.
Also, no matter how comfortable and lightweight this boot is, at the end of the day, it's still a boot; reviewers have complained that it's a bit heavier than they're used to, especially for an all-day shoe.
However, if you're careful with these boots, they'll still be good to you.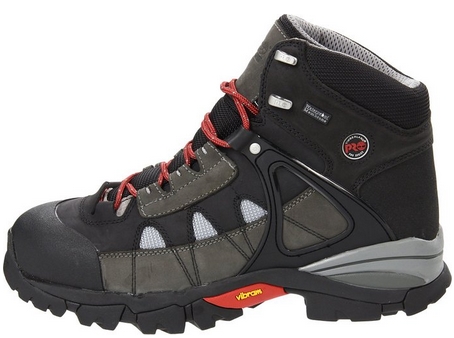 Final Verdict?
The Hyperion series boot is a perfect compromise between a hiking boot and a work boot.
Sure,
You give up the steel toe (which could be a problem on heavier job sites where safety shoes are required), but what you gain is a pretty solid level of comfort that even negative reviewers on web agree with.
If you plan to buy a new set of hiking boots at any point in the future, get the benefits of both a work boot and a hiking boot and buy the Timberland PRO Hyperion series instead.
Purchase This Product on Amazon