Timberland Titan Waterproof Safety Toe Work Boots (6inch)
Product Name:
Timberland PRO
Brand:
Timberland
Material :
Leather
Feature:
Lightweight, Anti-Microbial Treatment,Durable Cushioning
Colors :
Dark Mocha
Origin:
Imported
Purchase This Product on Amazon
Timberland PRO Men's 26078 Titan: Professional Gear, Personal Comfort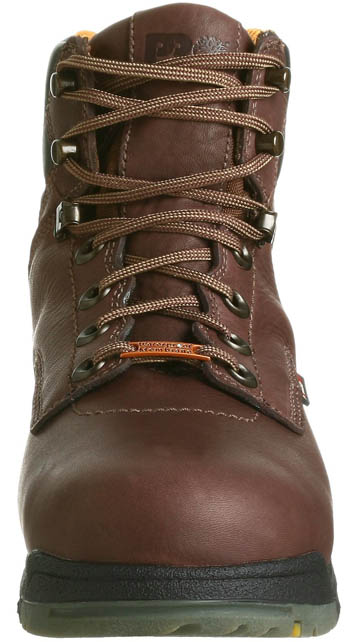 As a professional construction worker, craftsman, or independent contractor, you know you can't always predict what's going to happen on the job site.
One day, you could be laying brick, the next, working on a live circuit, and the day after that, carrying heavy loads from point A to point B to do it all again.
Naturally, you can't keep an entire closet's worth of boots in your bag for when the job changes.
You need a boot that's just as adaptive as you are, and you'd be hard pressed to find a better model than the Timberland 26078 PRO Titan series boot.
Timberland 26078 Specs
Let's kick things off with the basics.
If you want to do a side-by-side comparison of the Timberland PRO Titan boot to any other boot,
Here are all of your important details:
Imported full-grain leather body with a patented rubber composite sole and out sole
6 inch shaft
Polyurethane mid sole with anti-microbial treatment
Alloy metal Titan safety toe that conforms to safety standards and electrical hazard standards
Ergonomic design via the Power fit Comfort System
Why Timberland? Why This Boot?
Timberland has developed a solid base of knowledge on all things shoe-related, and a good portion of it goes into the Titan series of Timberland Pro Waterproof Boots.
Of course,
In addition to all the previous things we just mentioned,
Their big sellers are:

From their hiking boot line, an anti-microbial insole to cut down on the smell.
Timberland's PRO Rubber for better traction, so you can feel safe whether you're working on wet or oily ground.
An alloy metal toe that meets ASTM standards for both safety and electrical hazards, so whatever the job site, you're officially ready.

What Do People Think of the Timberland Pro Titan Boot?
Supporters of the Timberland PRO Titan 6 safety toe work boots praise pretty much every part of them; from the lighter-weight alloy toe to the well-cured waterproof leather and,
Of course,
The comfort that these boots provide, it's no wonder why so many of these reviews are from workers who switched from other companies and are now die-hard Timberland fans.
Even the negative reviewers can agree that these are some of the boots they've ever worn,
Right out of the box.
Barring a few reviews about the tongue rubbing the top of the foot uncomfortably, there are really no consistent problems with these Timberland work boots to speak of.
Who Can Use These?
Timberland Pro Titan work boots are extremely adaptable,
So anybody who needs something in a work boot can find a lot they like about the 6 work boot series right off the bat.
For construction workers,
Because the Titan series is safety compliant for both physical damage and electrical hazards, it gives them the freedom to do pretty much everything on the job site; whether you're putting up timbers or acting as an on-site engineer, you can get something out of these boots.
However,
Farmers aren't left out of the loop on these shoes either.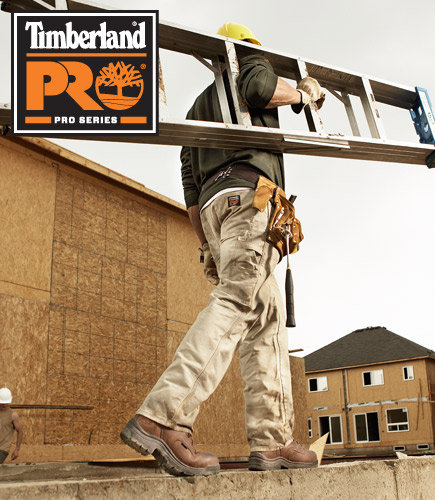 Thanks to Timberland for the Titan series, It designed to be comfortable, even while walking long distances.
Combining the comfort of a hiking boot with the safety of a steel toe work boot means you can work more comfortably while staying safe.
Should I Buy It?
Even if you didn't see your specific reason up above,Timberland is a great company with a solid background in all things shoe,
And
It all shows up on their Titan model steel-toe work boot.
It's comfortable, it's stylish, and it complies with everything that your work site would require, so this boot can be just as adaptable as the situation.
If you can find just one use for these Timberlands, it's worth it; within a few days of owning a pair, you'll quickly find yourself using them for everything you can.
Purchase This Product on Amazon